With it just being MonkeyBoy this year I figure there is no excuses for not sharing the Nature Journal he will be doing.
For MonkeyBoy's Nature Journal this year we started with a square Crayola Sketchbook then using orange colored cardstock paper we covered the front.
Next he put nature and bug stickers on the cover and we wrote "Nature Journal" in print.
I plan on adding a little button and string to the book so it will stay closed even after he adds things to it but for right now here is what it looks like...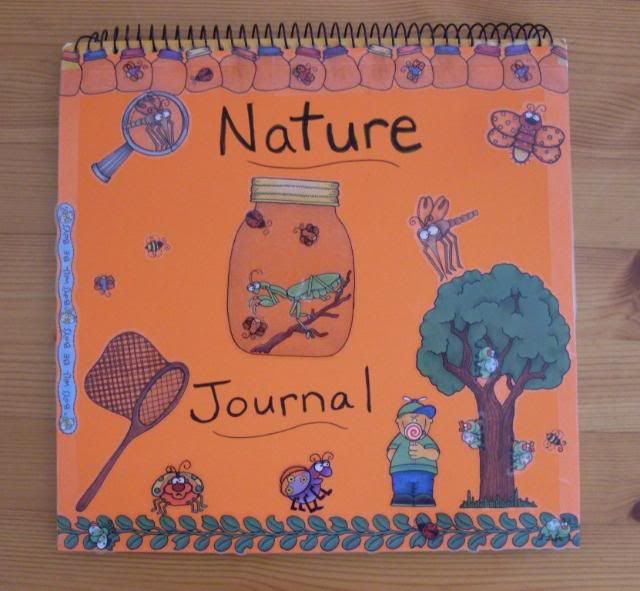 Posts and pics of what we put INSIDE the journal coming soon!